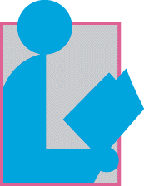 Portage Area Junior-Senior High School Library

The Portage Area High School Library is home to approximately 8,000 volumes, approximately 40 different periodicals, and 18 workstations with internet access. As a member of Access Pennsylvania, the library can borrow books from more than 3,000 other school, college and public libraries across the commonwealth at no charge to the patron. The library is also a member of the Power Library electronic database providing free instant access to thousands of photographs and articles from magazines, encyclopedias and other reference sources.
Independent Reading Program -- Quiz List Expanded to 20,000 Titles!
Contact:
Vivian Herman
vherman@mustangmail.org
814-736-9636 ext. 1350

Portage High School Library
85 Mountain Ave.
Portage, PA 15946